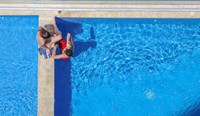 At Alpine Pools and Spas, it is our mission to build a pool to fulfil your vision and desires.
Any shape or size, we build to a design, not a standard product, which allows the development of a unique pool to satisfy the individual needs of each client.
Fully tiled interiors add an additional completeness and ambiance to a pool. At Alpine Pools and Spas we are able to give your pool that extra feature by offering a fully tile interior finish.
Safety regulations are paramount to ensure the safety of your pool area.
Traditional fencing can detract from the visual effect of your pool.
At Alpine Pools and Spas we can install compliant glass fencing to suit your project and enhance the look of your pool rather than detract from it.
You have decided to build your dream pool with Alpine. What happens next?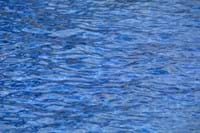 What happens next?
Step 1: Decide on the size, shape and location of your pool.
Step 2: Signing of a SPASA contract. You will need to provide a copy of the Certificate of Title, a block plan showing all existing buildings, Water Board plan of your site showing mains and any easements and a soil test.
Step 3: Alpine to supply structural engineers drawings and apply for Home Owners Warranty Insurance.
Step 4: Lodgement and approval of your Building Permit.
Up until this point the timeline is approximately 4-6 weeks.
Step 5: Excavation of the site (this will occur within 2 weeks of us receiving your building permit), followed by steel work, plumbing and the spraying of concrete. This step is approximately 7-10 days. Now your pool shell is complete!
Step 6: Installation of equipment, solar heating, waterline tiling, laying of coping and landscaping.
Step 7: Pool fencing installed and compliant before the pool can be filled.
Step 8: Building inspection.
Step 9: Interior complete and pool filled.
Step 10: Alpine handover – we will show you how to use and maintain your equipment and maintain your pool water.
FAQ
Is Alpine a Registered Building Practitioner? Yes

Do I need a building permit? Yes

Does Alpine organise the permits required? Yes

Does Alpine provide Warranty Insurance? Yes

Does Alpine provide on-going advice and maintenance? Yes

Does Alpine provide free water analysis? Yes

Do you do service work and repairs? Yes

Does Alpine build fibreglass Pools? No

Can Alpine organise landscaping? Yes

Can Alpine install water tanks? Yes

Can the pool be built on a site that is not level? Yes

Can the pool be built out of the ground if necessary? Yes
You will be faced with a number of questions when deciding to build a pool
Fully tiled, pebble or rendered interior?
A pool cleaner?
Saltwater?
How many lights?
What about access?
What sort of fencing is safest?
Should I get a pool cover?
Solar or gas heating?
Do I need a tank to store water?
What are cantilevered walkways?
Who can help me in the future?
What sort of filtration?
Plus many more.
Some of the answers are a personal choice, others you need expert advice on. At Alpine, we spend the time getting to know your needs before helping you make your decision. We have the experience to share with you.
Interiors
The newest and latest of pool interiors to take us through to the 21st Century is the new Silkstone range. Through our wealth of experience, this is the easiest interior to maintain.
The mixture of fine 1mm pebbles and acrylic glass beads ensures an easy fuss free, durable interior with a depth of colour that only glass can give. We can also do a full glass interior
Available in a beautiful array of colours, Silkstone will turn any ordinary swimming pool into a feature.
The most common colours used today are variations of blues, greens, gold or white or fully tiled. We have colour and texture samples from a very wide range of interior options for you to choose from.
FULLY TILED POOL If it's the luxury of a fully tiled pool you're looking for, Alpine specialise and pride themselves in fully tiled pools.
Pool shop
We have a fully stocked Pool Shop providing water analysis, using the latest diagnostic technology and professional and friendly advice on the maintenance of your swimming pool. We stock BioGuard products, known throughout Australia as the leading provider of pool chemicals. We are only a phone call away with advice and assistance.
Landscaping and paving
Alpine can arrange these to suit your pool area and compliment the look of your new pool.
Why concrete?
Alpine have chosen to only build concrete pools. Why?
One of the best things about choosing to build a concrete pool is that concrete is structurally sound and built to engineers specifications. Concrete pools allow you to build to any shape and size that will suit your environment and the most difficult situations. Steel reinforced concrete is the basis of your new pool, compliant with engineers drawings. They can even be constructed out of the ground if necessary. With concrete, you are able to add other features, including split levels, swim outs or walk-in entries, islands, rock pockets, cantilevered walkways, water features, waterfalls and your choice of interior finishes and colours. Some of the world's oldest surviving swimming pools and existing structures are made from concrete – THINK ROME!
Shapes and sizes
One of the best advantages about a concrete pools is that it can be any shape or size you want – only dependant on your imagination and the size of your yard! We encourage you to think about not just the immediate future of your pool but its on-going life-span. Maybe there will be more kids using it down the track or maybe you will want it more for exercise in the future. Thinking about these things now will help you on your way to the perfect pool to fit your lifestyle now and in the future.
Landscaping
A big part of your perfect pool is its surroundings. Alpine helps you in every part of the planning, including paving, plants, pool fencing, water features, lighting and can arrange these to suit the look of your new pool.
Solar
Solar can significantly extend your swimming season using free energy from the sun, allowing your pool to stay at a usable temperature for longer.
Fencing
To comply with Australian Standards, there are obligations for pool owners regarding restricting access to your pooled area. There are many designs and colours available.
Water storage tanks
Alpine can supply water storage tanks and can even construct under-ground water tanks as part of your pool construction.